When you set up your free trial account, you have full access to all the features of Hike.

Note: Currently, sending out manual emails from Hike is not supported during the trial period. So you will not be able to send Receipt email, Purchase order to supplier via Hike when on trial period. Automatic emails such as Product export, Report export will work normally.

Do keep in mind that although you have signed up to a trial account, you will not need to re-create any account information when you wish to convert to a paid subscription for your Hike account. Your trial account will become your active account. Certain data (that you have used for testing previously) can be purged, but the main information and configuration you set up will carry forward to your live, functioning account.
START YOUR TRIAL
To get started is very easy. On your computer, go to the Hike website, and simply click Try Hike for free
You will be asked to complete the following details: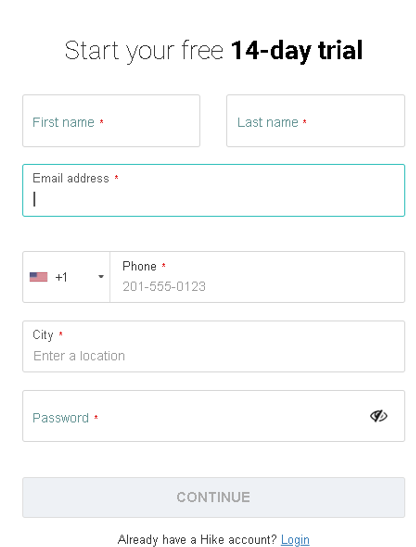 First name & Last name

Email Address

This is the email address that you will use to login to your store, reset passwords and send invoices (once you have subscribed)

Country code and the Phone

City

Password
Click on
CONTINUE
to continue.


Store Web Address

This is where you'll enter a unique store name for your Hike account. A tick suggests that the name you have chosen is available to use. Your store name must have at least 2 characters to be validated. The length of the store name can be up to 64 characters long.

The set-up will ask few questions to make your setup process easier. Some of the questions would be like Do you currently use any POS?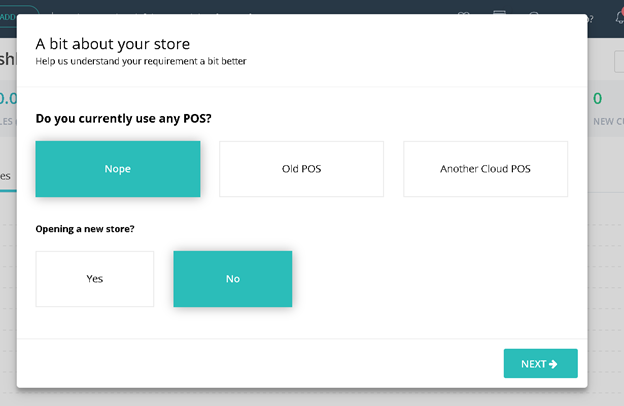 If you select 'Nope' and click on next button, you will get option to option to book a call with our specialist who can guide you over call or you can do it yourself. You can select appropriate option and click on next button.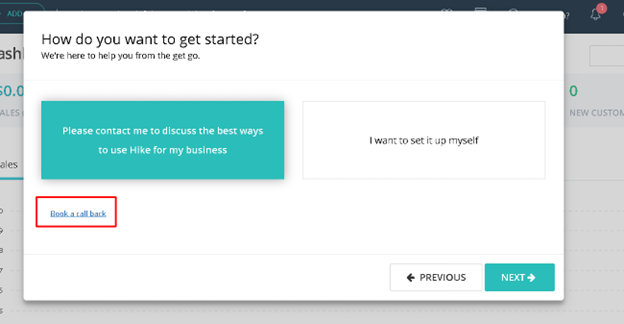 On further pages you will get option to select eCommerce integration like BigCommerce, WooCommerce, Shopify, etc. and accounting integrations like Xero, MYOB, Quickbooks. If you do not use these platforms, you can select No and process ahead. You can select the suitable option and click on Next button.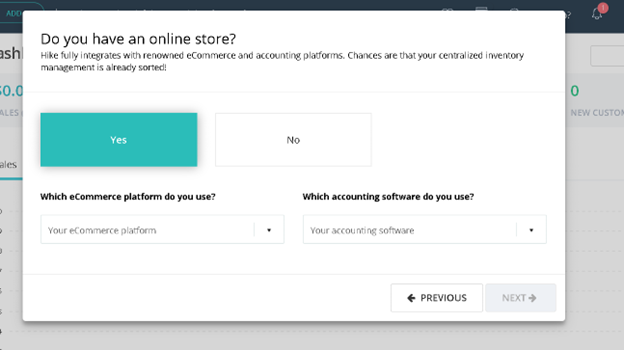 On next pages, you can enter Trading name and asks for basic information like your industry type, number of locations, annual turnover. (These are not mandatory to answer) You can select suitable options and click on save button.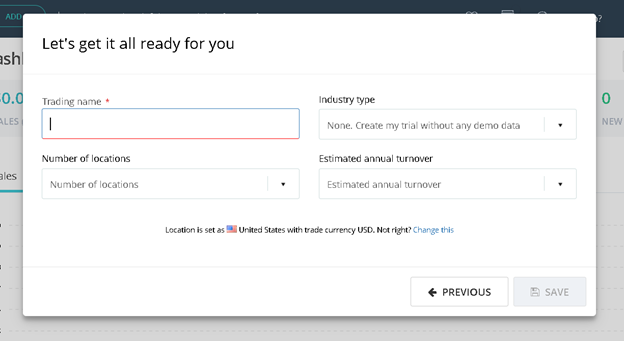 We request you to add all the information correctly as this will be helpful for the sales team to suggest you best plan for your requirement.
Congratulations! You have now completed the steps to activate your Hike account.