Customer Groups (tiers)

You can set different levels of price to your customers based on which group they are in.

If your customer is made part of a particular Customer Group, they will get different types of discount off all items they purchase.

Before you start the operation, please make sure you log in as Super Admin/Admin

Go to Customers Tab and click on Groups (tier) button, this will take you to the page where you can add or edit customer groups.


Once inside the Group page, select any existing Customer Groups to edit them


Here, you can select Discount type for this group. There are two options here.
1. Flat rate discount: You can assign a flat rate discount on sale for all customer part of this group. When these customers are added to the sale, the system will automatically apply this flat discount on the sale.

2. Custom price list: Please check below support article for this feature.

How do I assign customers to Customer groups (tiers)?

After creating the customer groups, Go to Customers section and select a customer to view their details, and select to edit their details, once selected you can assign them to a particular customer group you have created.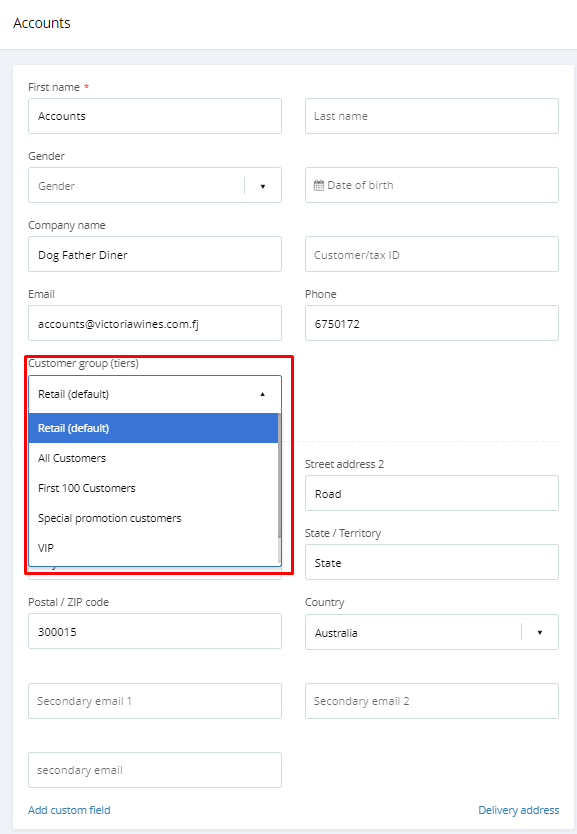 How do I delete a Group (tiers)?

Open the customer group (tier) from the list view and you will find an option to delete the group at the bottom.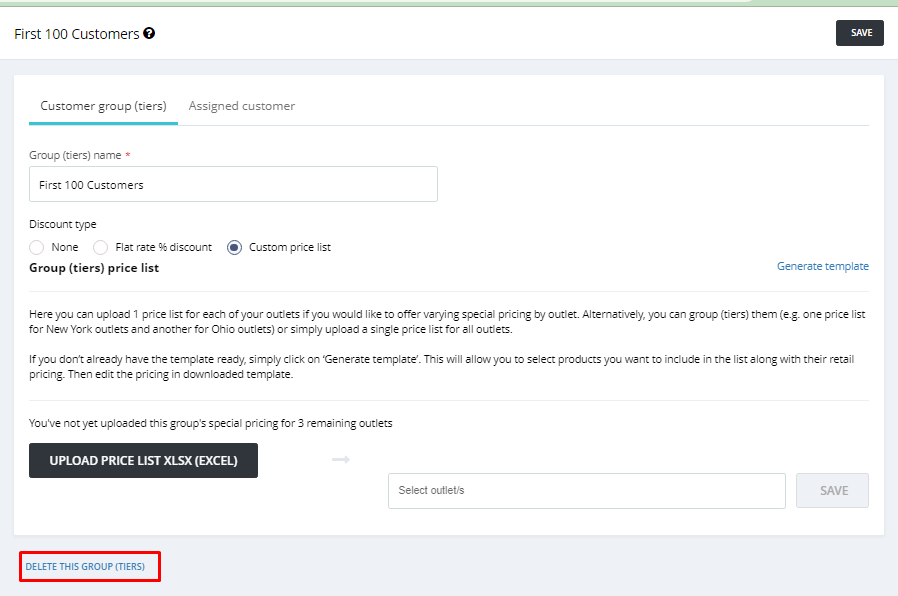 Please note, once deleted, the customer group cannot be retrieved.