In order to show the cost of sales within the drop-down box underneath the expense account, firstly you must create your products and services list within QuickBooks. This can be done by clicking on the user settings in the top right-hand corner of the QuickBooks online homepage and selecting Products and services underneath the lists heading.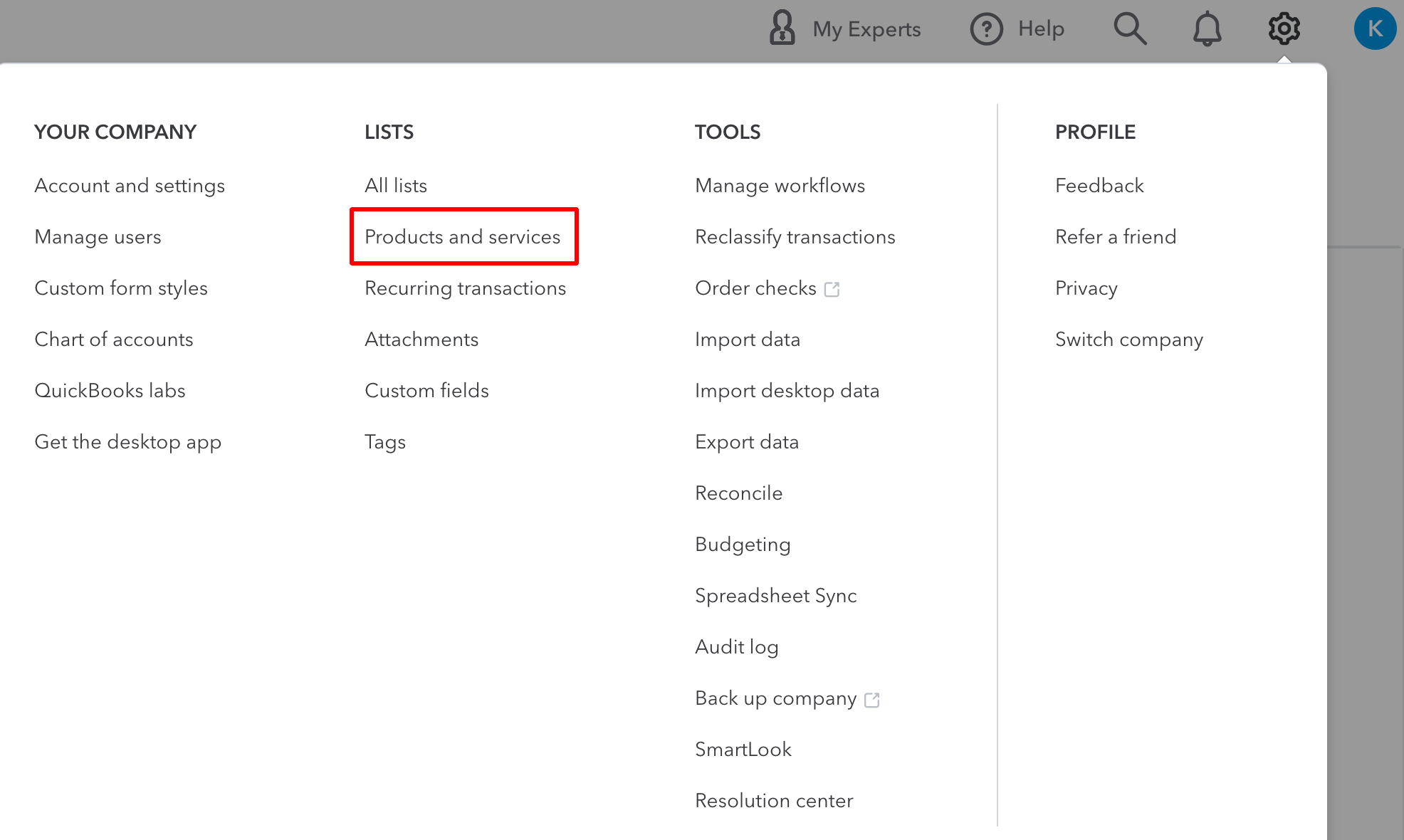 You will then be relocated to the products and services page. From here, please click on the "Add an item" item.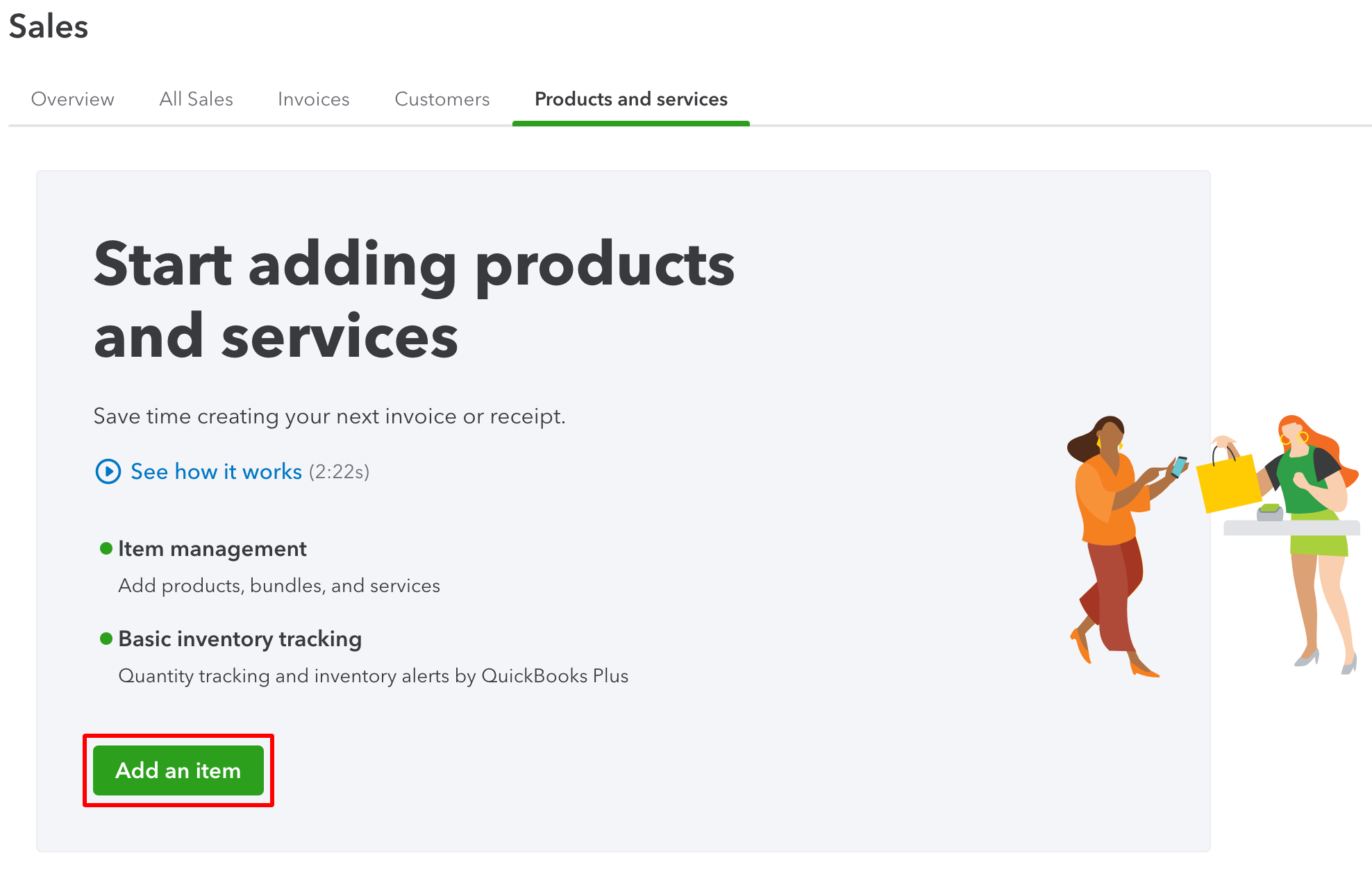 The type of product/service you require to keep track of should appear on the right-hand side of your browser. Select inventory.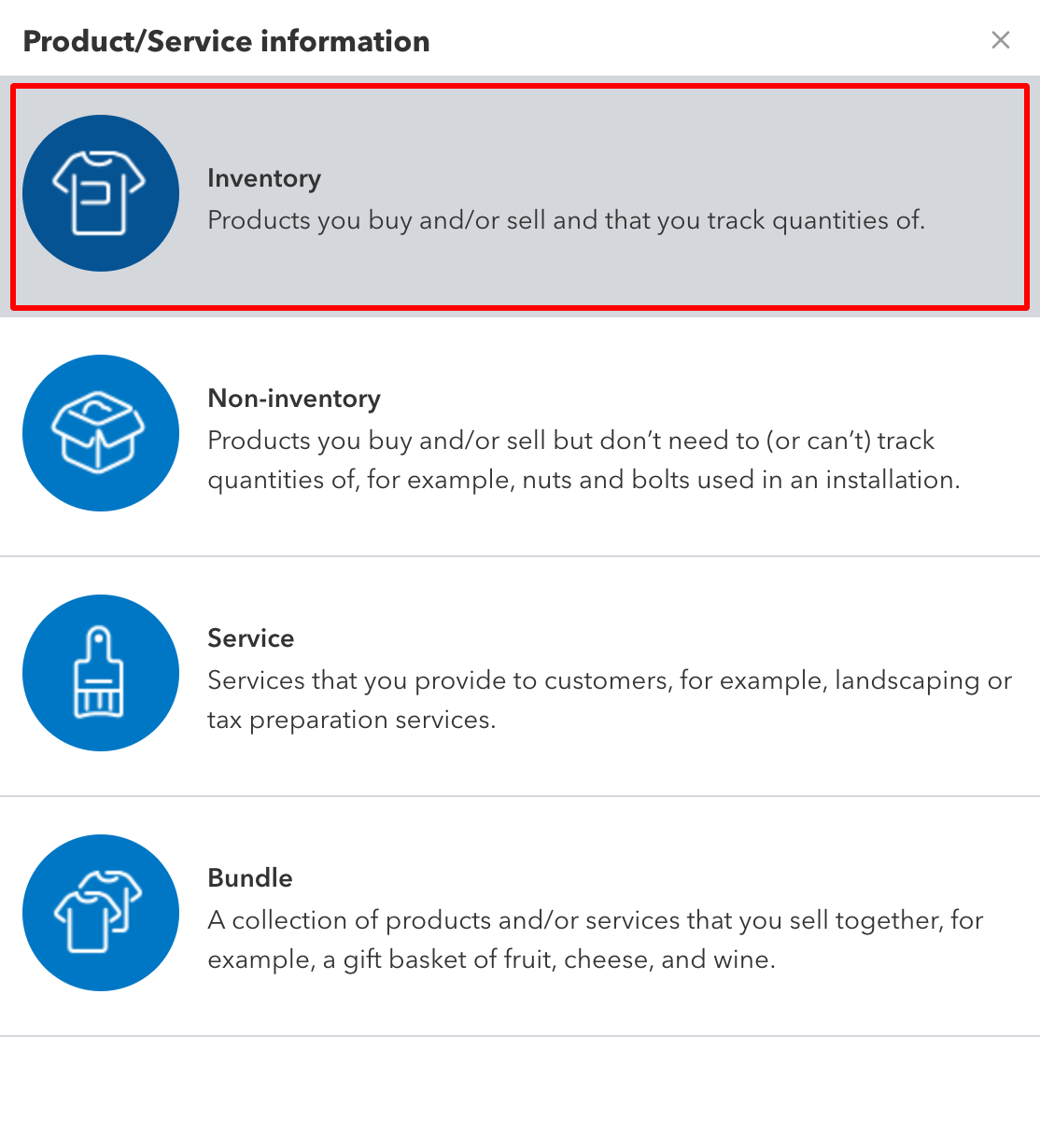 A new dialogue should slide from the right-hand side of the browser, prompting you to add specific details of an inventory item. Enter the details for one item in your inventory and select cost of sales under the expense account heading, in order to trigger the option of the cost of sales to appear under the drop-down box located in Hike update QuickBooks settings > Expense account > cost of sales when synchronizing data across.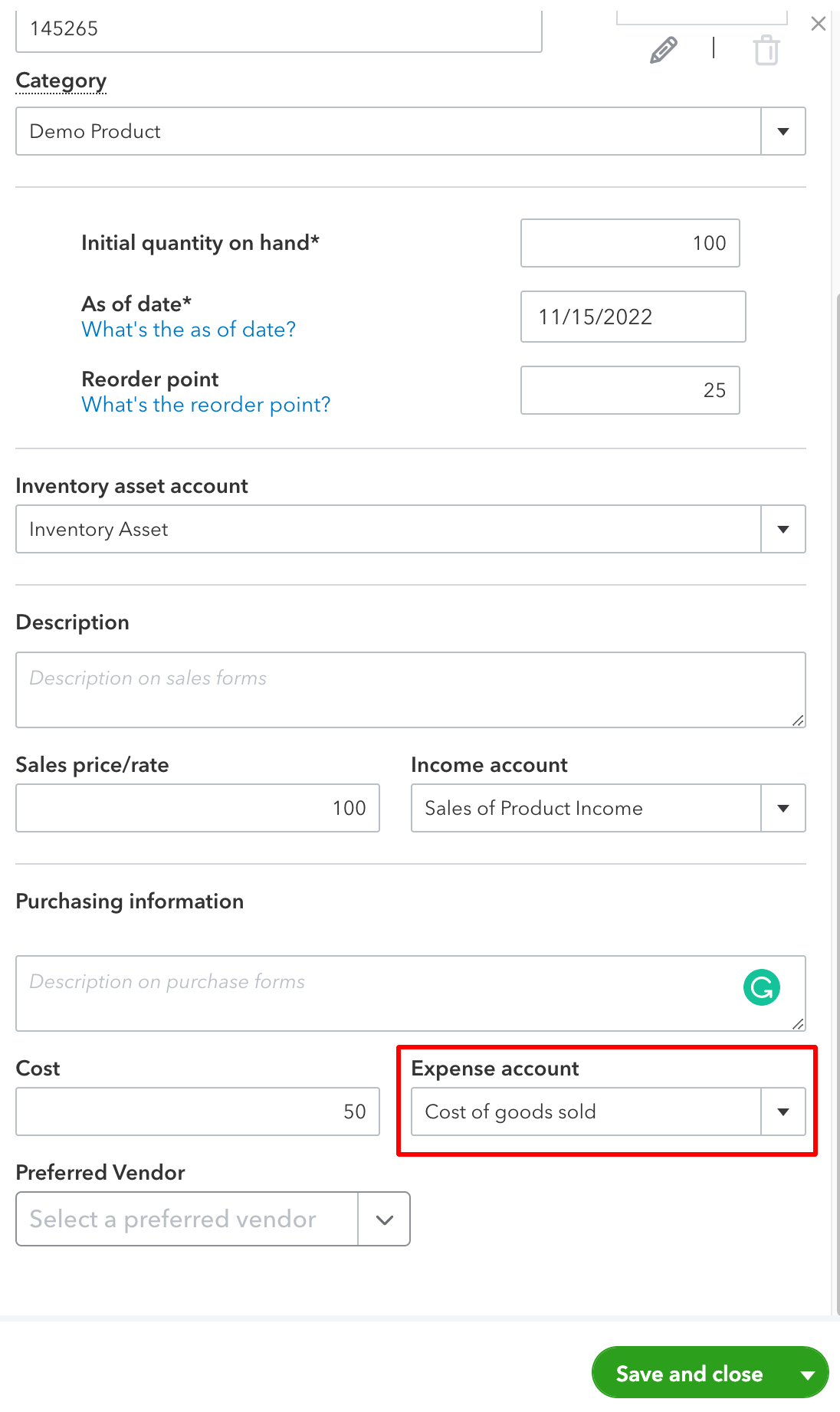 After selecting Save and close on the bottom right-hand corner of QuickBooks, as shown in the picture above, navigate to Hike, go to Store setup > Integrations > QuickBooks > Product settings.
Creating a product in inventory within QuickBooks will trigger a cost of sales option in Hike. As shown in the image below, the right side of the expense account.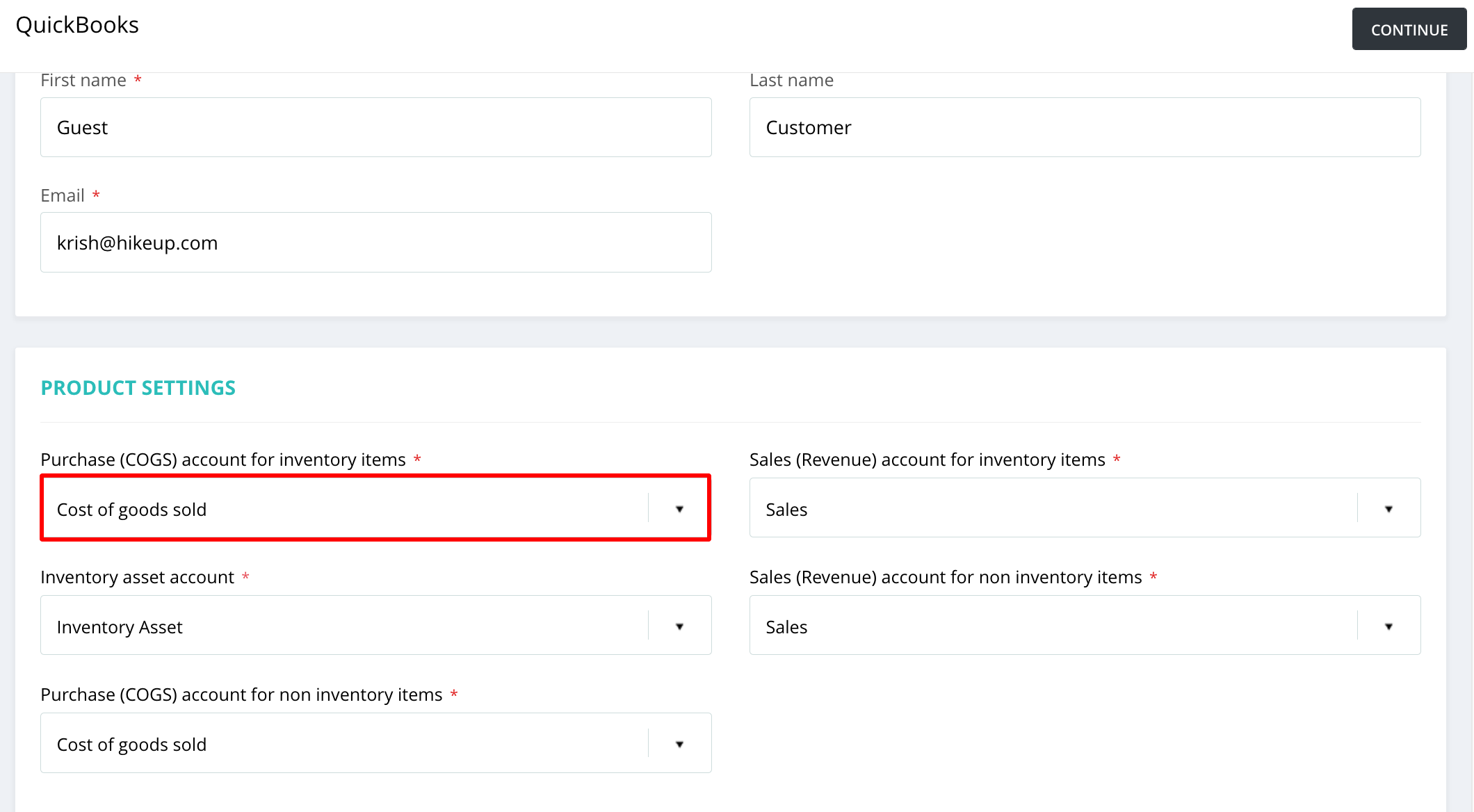 Now continue to fill in each individual field within this dialogue. It is necessary to input information in all fields. After all the information has been added, click on Continue.