You will need to open your register at the start of the day and close at the end of the day so that you can get effective information on all your reports.

OPEN REGISTER

You can open the register by taking the following steps

Click on "OPEN REGISTER" on the Cash register page


Enter the opening float, and click on "OPEN" or

Click on the calculator icon to calculate the opening float and click on "OPEN".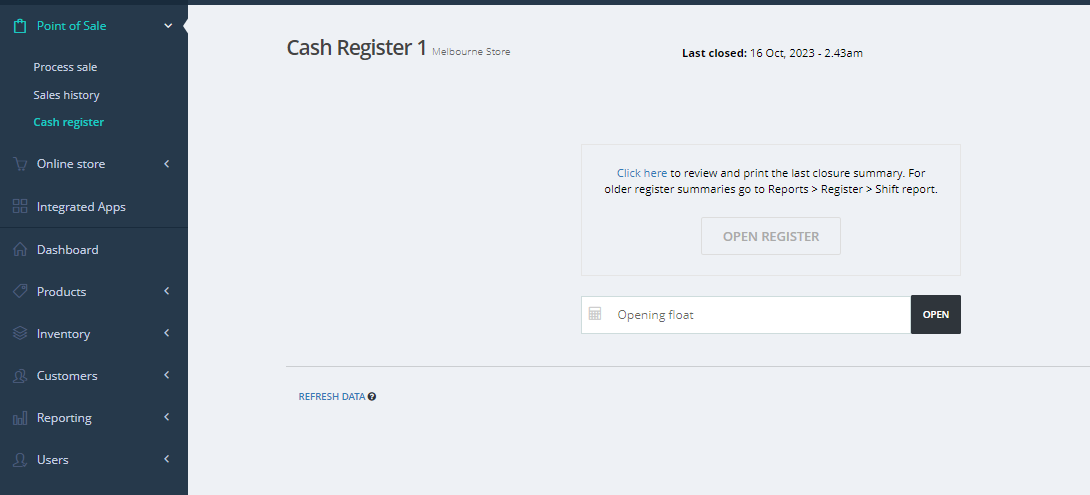 Please note that the opening float cannot be changed after you open the register.
CLOSE REGISTER

To close the register, navigate to Point of Sale > Cash Register

You will need to be satisfied you have successfully completed the PAYMENT TALLY, as it cannot be amended afterward.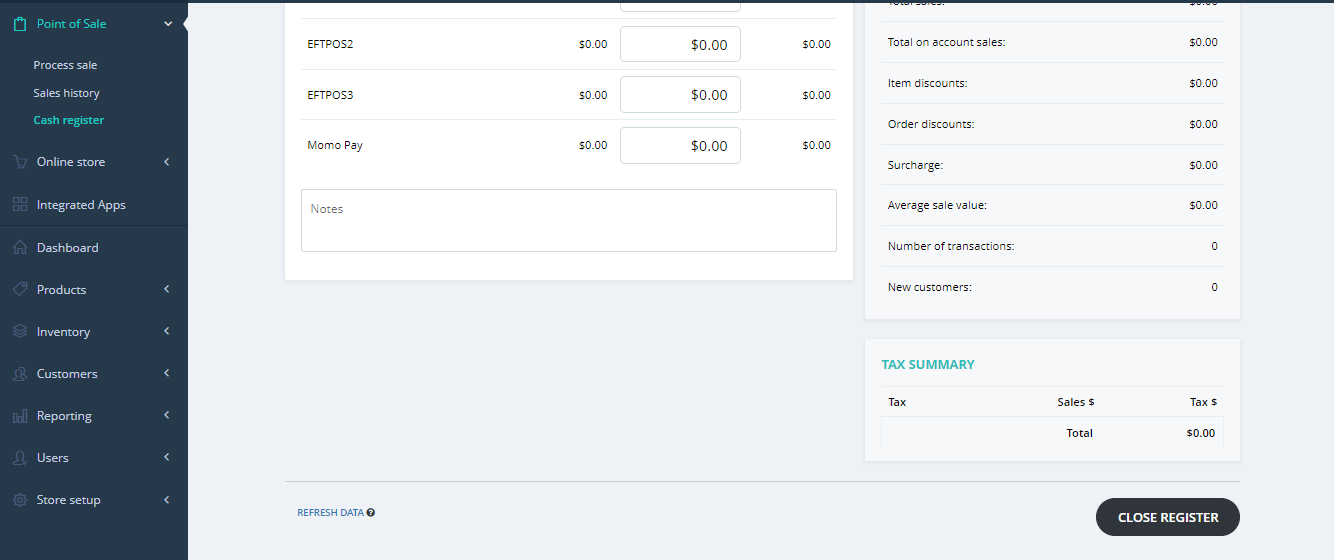 CLOSE REGISTER button - clicking this button will close your register and end your shift. By closing the register, it's assumed that you have confirmed the PAYMENT TALLY is correct. Once done, this cannot be undone.

When you click the CLOSE REGISTER button, a pop-up window will appear asking Close this register?

Click the Cancel button to exit

Click the Continue button to proceed

You will be given the option to print the Shift Report and then return to the Cash Register section.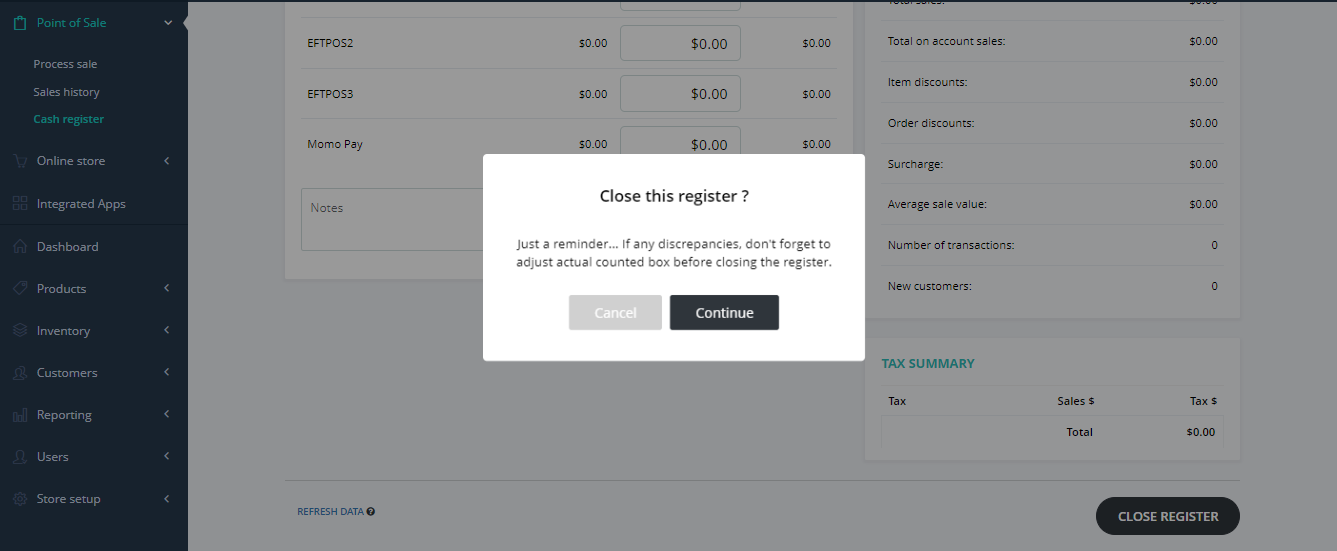 Note: We don't recommend keeping the register open for more than 5 days. It is recommended to close the register on a daily basis. The ideal scenario would be to open the register at the start of the business day and close it at the end of the business day.