Hike has introduced Inventory scanner application which turns your iPad, iPhone or any Android device with a camera into a scanner.
We understand that not every business owner has a scanner device.

Here are the links to download this for iPhone and for the Android Hike apps in Google Play Store:
When you open the app in any of the devices, it will first ask you to either start a new count or Sign in to Hike account.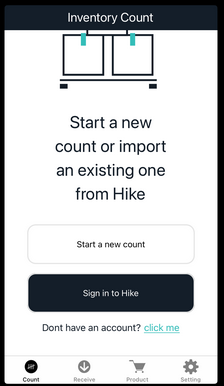 When you select 'Sign in to Hike' option, you can log in using your Hike store name and credentials.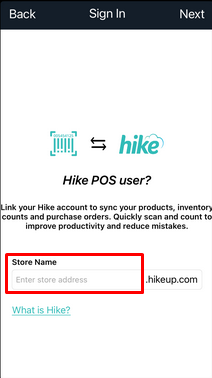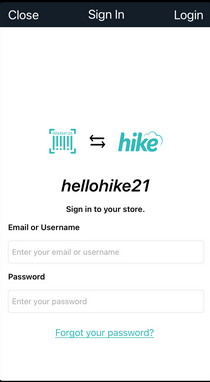 Once you add your Username and Password details and click on NEXT at top, you will be able to see the details about your Hike store.
You will need to allow access to your Camera so the phone can scan the correct bar-codes.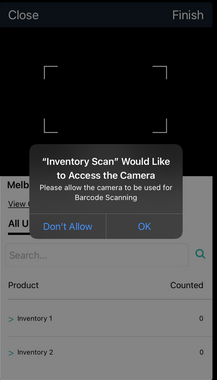 Now, once you fully logged in, you will be able to see below screen on you device.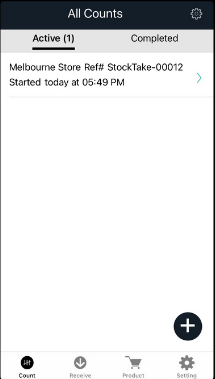 Let us check the Icons at the bottom of the screen first.
Counts:
This will give you list of Inventory counts in your store. Active (Pending) and Completed.
Receive:
From here, you can receive an Open purchase order using the scanner app.
Product:
You can add a new product in Hike from this option.
From here, you can Sign out from your Hike account if you wish.
How to complete a stock-take using the inventory scanner app
As you know, the open/pending stock-take will show under Active list of app. You will need to open the stock-take and start scanning the bar-codes using the camera of the device. The camera will work as a bar-code scanner and automatically scan the bar-code of the product. You will hear a soft bleep every-time you scan a bar-code. Just turn the camera away from the bar-code to stop the count. You can see the number of scanned items in the list next to the product name under Counted.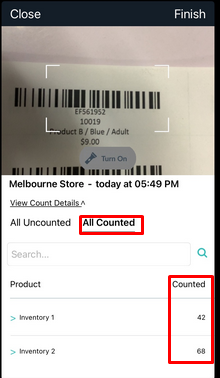 Once the count is complete, please check the details and click on Finish to stop the counts.
You can now Refresh (F5) Hike and check the counted stock updated under the Stock-take in Hike on your other device such as PC, Mac etc.
You will need to complete the stock-take on the same device, It will not be possible to complete a stock-take from scanner app.
You can use the same process for other Counts/Stock-take and Purchase orders in Hike.