If you want to know how to connect BigCommerce to Hike, you're in the right place.
In this article, we will go over the steps to manage your BigCommerce account with your Hike account.
INTEGRATIONS - SYNC PROCESS LOG
This section will be relevant if you require a short summary listing of your data syncing between Hike and BigCommerce. This may be required to be aware of what activity is taking place.
Having already activated your BigCommerce account, you will find the MANAGE button to the right.
Click on the SYNC PROCESS LOG button to check the report.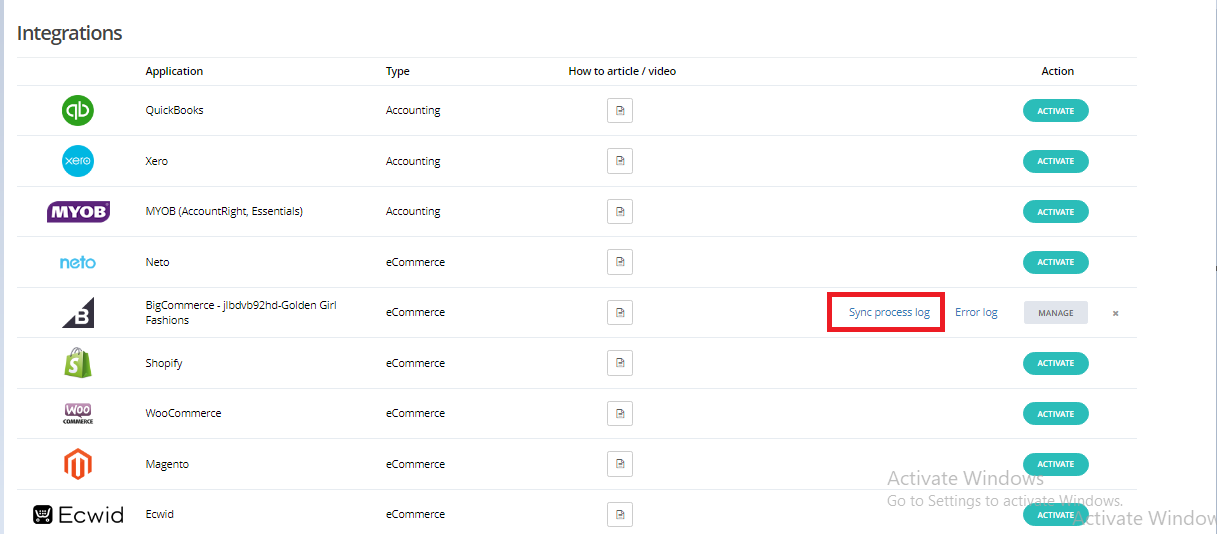 SYNC PROCESS LOG

Having clicked on SYNC PROCESS LOG, you would now be seeing the below screen.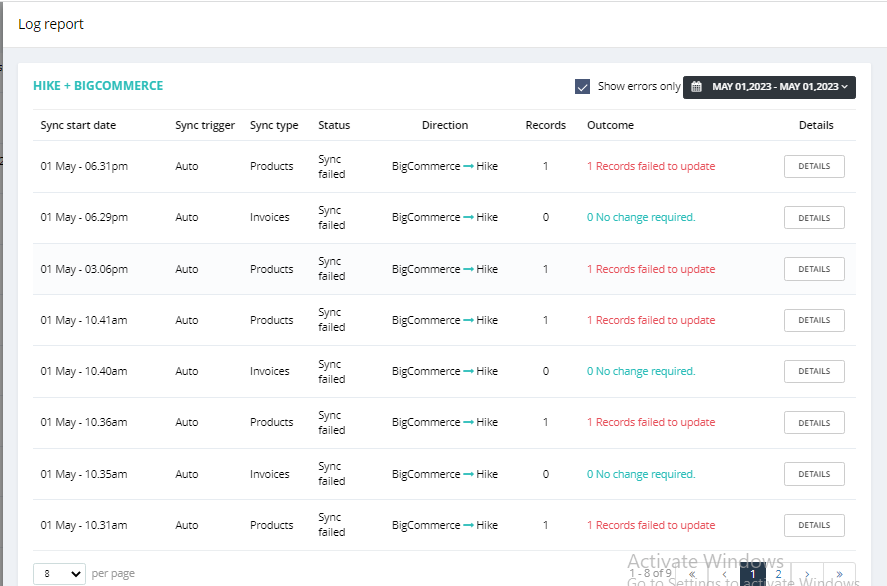 This page provides a report of all sync activity with BigCommerce and details of any error that occurred.
Tick the box to Show error logs only,
Complete the date range of what time frame you wish to view the logs.
The table goes on to provide the following information.
Sync starts date

The time and day the sync occurred.

Trigger type

Whether manual or automatically occurring

Sync type

The type of entry, i.e., invoice, Purchase Order

Status

Success or otherwise of the sync

Direction

Whether syncing from BigCommerce to Hike or Hike to BigCommerce

Records

Number of records affected in sync

Status

Activity status of sync

Details

Click on the DETAILS button at the end of the line for additional information about the sync