How to create a ticket from your Hike store
You have option to create ticket and view update on tickets from your Hike store. You can create ticket if you wish to know something about our product, or if you are facing technical issue, you wish to share your suggestions for new features. We are here to assist you 24X7 .
Steps to create ticket from account:

On top right side of the home page, click on 'Need help?' section. Next click on 'Submit a ticket'.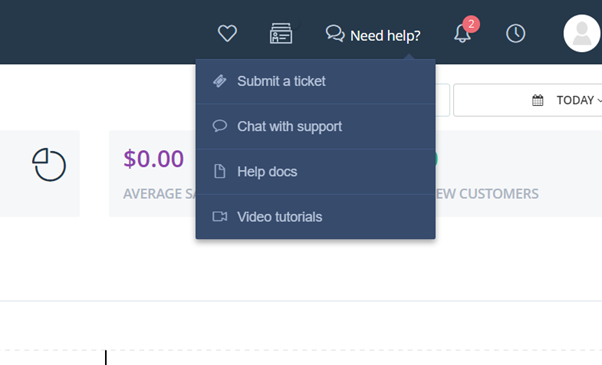 Select the reason 'Issue/Problem' or 'New Feature request' based on your requirement and enter title of ticket, add detailed description of your concern and add attachments like screenshot or image describing your concern.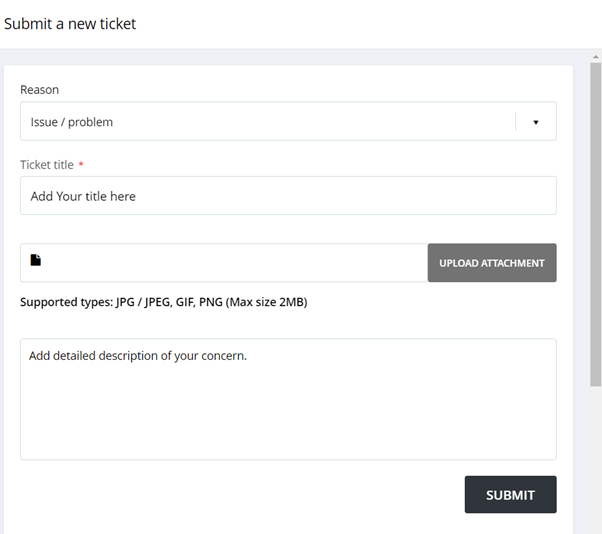 Click on Submit button. We will respond to you on your registered email address as soon as possible.
You can check the update on ticket from bottom of same page. It would show open and closed tickets. Once your concern is resolved, it would show 'Resolved' besides ticket number.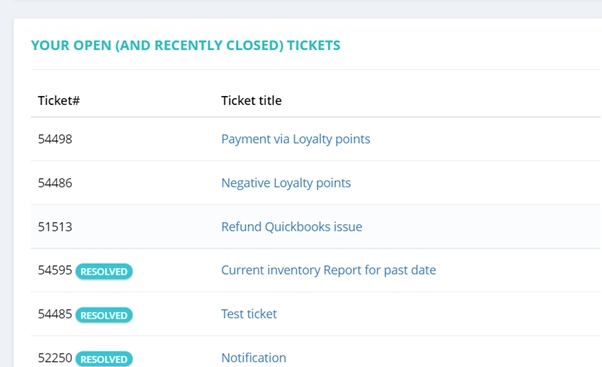 If you are looking to request for adding a new feature to our platform, you can select 'New feature request' for Reason while creating ticket.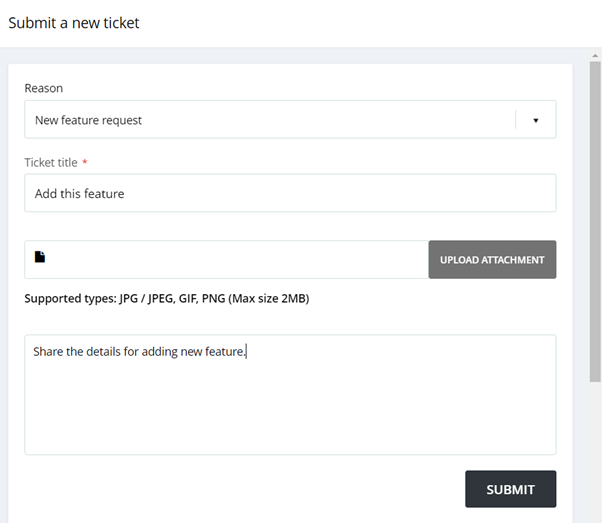 We hope this will help with overall customer experience.
Related Articles

Video Tutorials - Getting started with Hike and setting your Store up

Getting Started with Hike: This video includes a brief introduction to what you can do in Hike, how to book a free consultation or a training webinar, and how to create a free trial account in Hike. Process a Quick Sale: This video explains how to ...

Issue Store Credits Manually

Store credits can be used as a type of payment for sales. The feature of store credits is not available in the start-up plan. It is available in the one-store and multi-store plans. Hike allows you to issue store credits to your customers manually or ...

Configuring your Store Settings

Once you have signed up to Hike and entered your store details, the first thing you'll want to do is configure your store settings. This means, going through the various settings as set by Hike, to get your store ready. This includes things such as ...

How to configure Hike with Afterpay Barcode/QR

The Afterpay integration is supported on PC, Mac, iPad and Android tablets and is required for Afterpay's barcode/QR solution. This integration is supported in Australia and New Zealand. The instructions below is suitable for PC and Mac users. ...

Refund Customers With Store Credits

You can only refund an order with store credits if a customer has been added to it. First, please navigate to Point of Sale >>> Sales history, and locate the sale with the help of the search box, the order fulfilment status and the date range. ...