How to assign sales target to a user?
Hike lets you assign Sales targets to your users and also check their progress toward the target.

Please visit Users -> User then click on edit user as illustrated in the below image. Scroll down a bit and tick the option "Set sale targets for this user".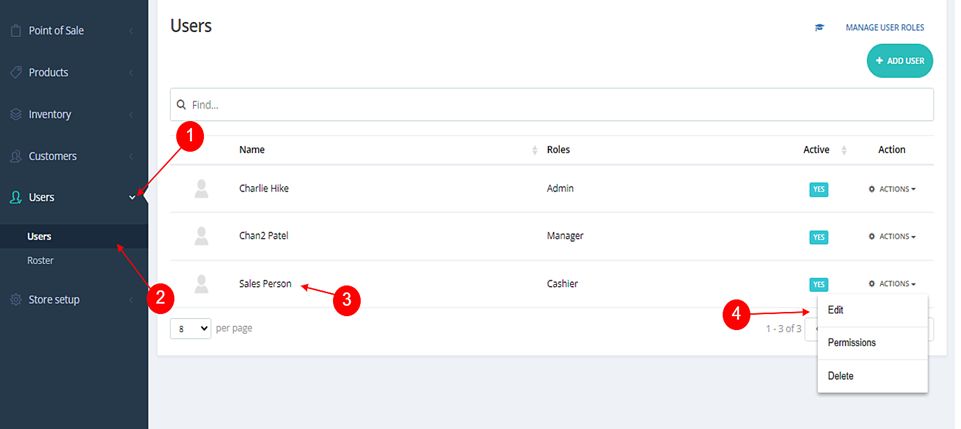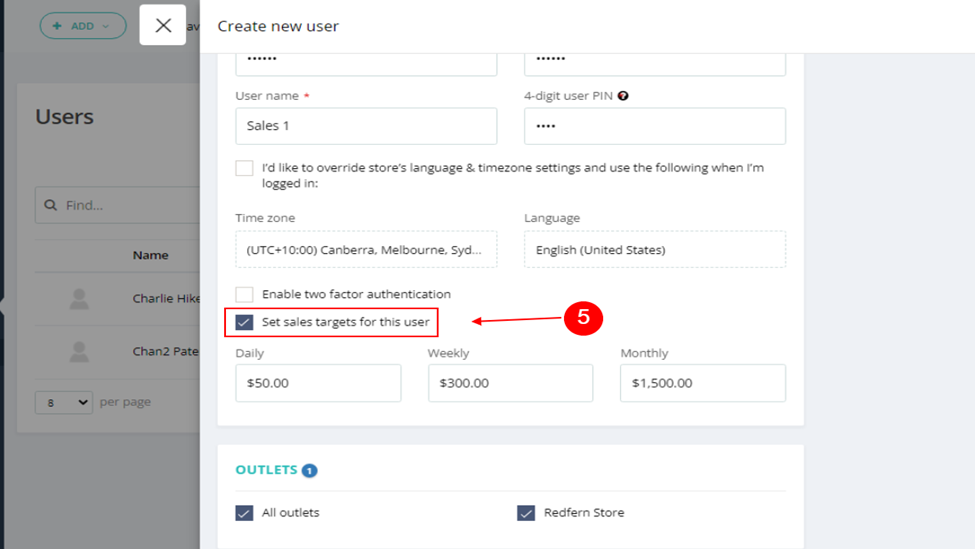 Sales targets can be set for daily, weekly, and monthly.

In order to track the sales target, go to the dashboard -> Click on My sales target.
My sales target tab on the dashboard:



My sales target tab on the dashboard gives a quick way to track the progress of the sales target.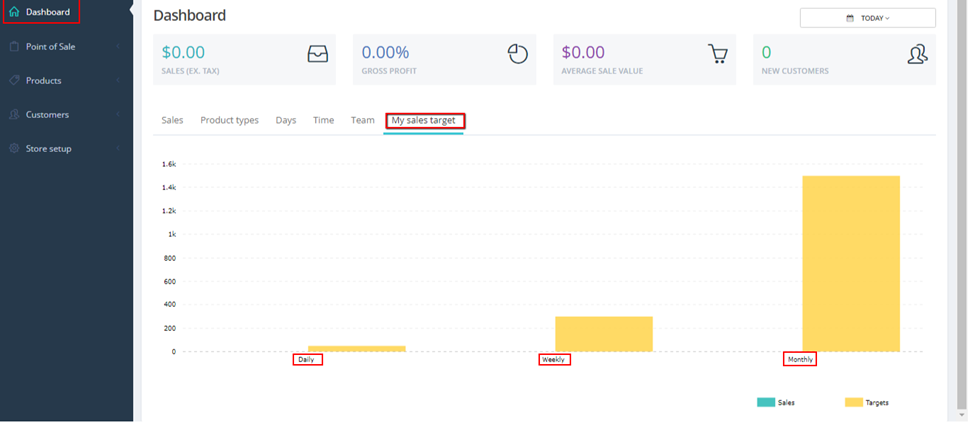 This shows the achieved target.
This shows the sales target of a user.
When you hover over the bar, it shows you the sales amount by the user and how much (%) is achieved.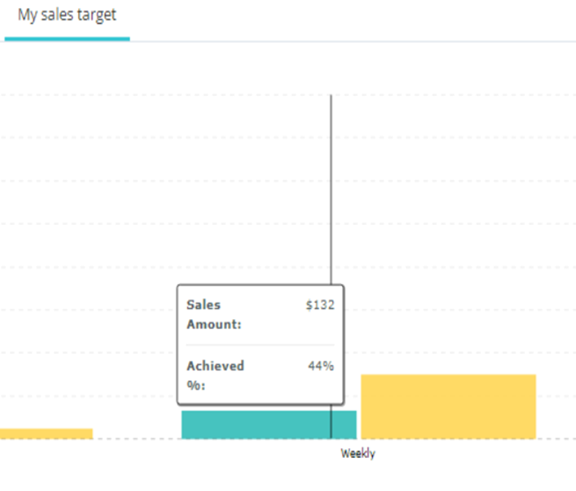 Please note: The data under this tab is just for the current user. It doesn't show the report for all users.


- Date picker doesn't work for the sales data under this tab. It remains unchanged when changing the date range. It would only show the data of the current date and time.


- My sales target section on the dashboard will only appear when a user is assigned with the sales target.



Related Articles

User Report - Timecards

If you are not the only person to run the business, you may need to keep track of your employees' working hours by features like timesheets. The feature of clocking in/out in Hike allows your employees to clock in/out with their PIN and calculates ...

Performing Sales in Hike

Different businesses will undoubtedly have different ways in which they conduct sales. From utilizing functions such as Lay-By to allowing your customers to pay for goods in installments or enabling on-the-spot discount sales for those specially ...

Sales Report

To make your data easier to understand, Hike breaks down all the sales activities into these key reports. All sales reports share the same fields below. Outlet As with any report, choose the outlet you wish to see from the drop-down list. You can ...

Manage User Roles

Hike has three predefined roles: Admin, Manager, and Cashier. Now, Hike allows you to create and manage custom roles (i.e., Assistant Manager, Super Admin, etc.), where the permission settings are entirely up to you. Whenever you change the ...

Completing Sales in Hike

Creating and actioning sales in your point-of-sale system is just one part of the process. The other, is completing them once they have been finalized, either by the customer or the retailer. Such sales orders that need to be fulfilled at a time, ...