You can either de-activate or delete a Discount offer.

DE-ACTIVATE OFFER

If you de-activate the offer, it will no longer be used, but could be re-activated at a later date. All offers can be edited at any time.

On the Discount Offers section, at the end of the line on the Discount Offer Table is the Active? column

Active?- displays whether the offer is currently active or not

Click on toggle button to Activate/Deactivate the discount offer.
If the button shows TICK in Blue it means the offer is active.

If the button shows CROSS in Grey it means the offer is inactive.

DELETE OFFER

To permanently delete an offer, you would simply click on the name of an offer to open the Edit page.

At the bottom of the page, click on the DELETE THIS OFFER button.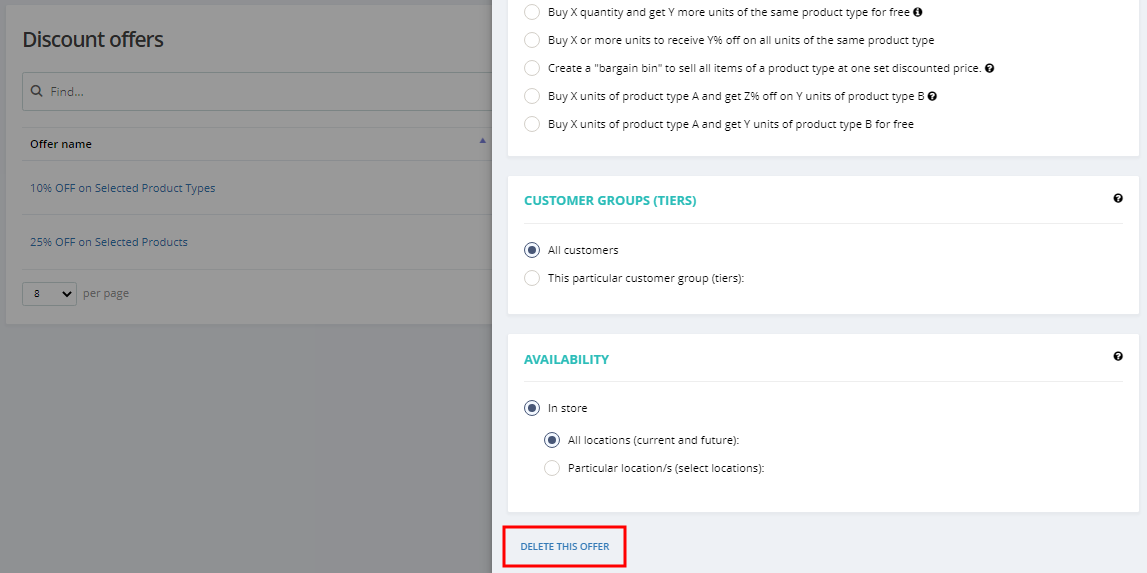 A pop up window will open to confirm

Click CANCEL button to go back.

Click CONTINUE button to confirm and permanently delete this offer.