The My Account section allows you to manage the administration of your Hike account.

You can use this to view your billing history.

MY ACCOUNT

As you will see, there are significant changes that anyone with Admin access can make to your Hike account. In prior versions of Hike, we used to have a SuperAdmin role, but this was restrictive for businesses with multiple directors, so we have given more control to our clients.

We strongly suggest you take this into consideration when deciding which staff will have Cashier, Manager, and Admin access.

On the My Account section, you can view the billing history section.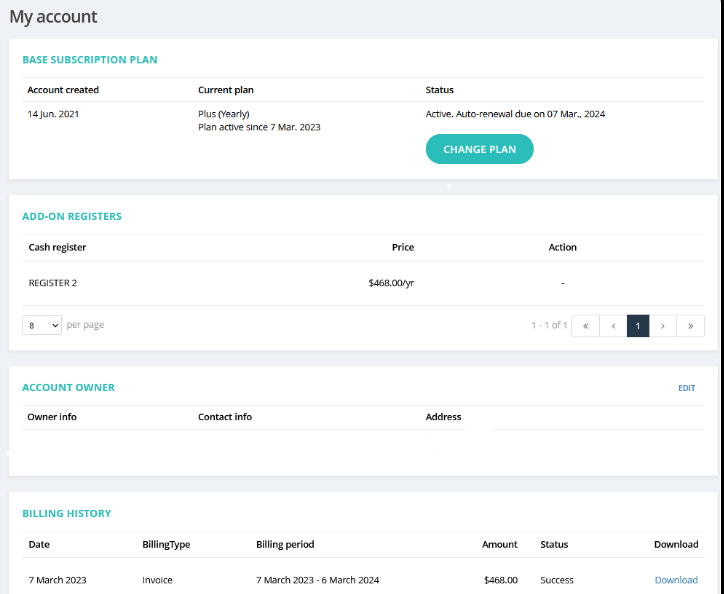 BILLING HISTORY

Contains the tabled details about the billing history:

Date


Date the last invoice was charged (or attempted to charge)


Billing Period


All invoices are paid in advance, details time frame the invoice is paid to


Amount


The amount paid on the invoice


Status


Note either payment successful or not. If payment is unsuccessful Hike will retry to take payment. If payment continues to fail, Hike may take further action, including suspending account


Download


Click to download PDF version of invoice